To start the New Year off with a bang, I am publishing a collection of my favorite outdoor days along the California Coast. It is my extreme pleasure to have visited all of these beautiful places and to share them with you in Lost Angel in Paradise. I cap off each day with a suggestion for an eatery nearby the trail head, or beach walk. I have also created a new website
www.LostAngelAdventures.com spotlighting my travel books, articles.
This post, "Day on the
Russian River Road"
is a sample of what you will find in my newest book,
Lost Angel in Paradise –
which is coming soon!
The cool breath of the redwood forest nestled halfway between Santa Rosa and the Pacific Ocean on the
Russian River Road
greeted me as I entered the
Armstrong Reserve.
Light streams though the arms of the giants spotlighting ferns that frame an energetic creek charging through the forest. It rains as much as 55 inches a year here, plus the morning fog keeps the primeval forest floor damp and cool.
The majestic trees that tower overhead were spared the axe by timberman Colonel James Armstrong in the 1870's. It is one of the last remaining groves of coast redwood trees in California that can live to be 2,000 years old.
The mystical forest encourages reflection and somber thoughts as you consider that these trees have survived centuries of change and upheaval. The Pioneer nature trail is an easy amble that winds though the shady park, but there are a host of trails with varying degrees of difficulty to explore.
There are numerous casual eateries in nearby
Guerneville.
But, why not make it a fabulous day and take the scenic River Road all the way to the coast? A lovely way to cap off this is day is a repast at the
River's End Lodge
where the Russian River meets the ocean blue. If you are really lucky you can stay in one of the four cabins perched on the bluff overlooking a full blown sea.
After a sumptuous seafood lunch, I leaned into the brisk wind and plodded through deep sand to a spit called Goat Rock. A colony of fur and leopard seals lie basking on the sandy spit.
There was an up swell of fur and flesh as the galumphed over the sand to safer waters when I got close. One pup rolled over on his back and stared at me with liquid brown eyes. Others scampered into the icy water.
Upon leaving the beach I spotted trails lacing the bluffs along Highway One that hugs the coast. They called to me for another visit to this beautiful region one fine day.
Note: The reserve is located three miles north of Guerneville on Armstrong Woods Road. From Highway 101 take the River Road exit (in Santa Rosa). Go west on River Road until you reach Guerneville. At the second stop light make a right hand turn onto Armstrong Woods Road.
Located one hour and 45 minutes north of the Golden Gate Bridge, this haven for lovers of the Sonoma Coast and wine country has been around since 1927.
First published at www.nabbw.com on my Adventure Column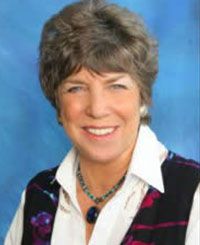 Linda's mission is to experience as many beautiful places on our planet as she can before they are no more. Travel tales relating her experiences while kayaking, horseback riding, sailing, birding and hiking about the globe have appeared in numerous national magazines. She had great fun collecting travel stories, and profiles of people she met in "naturally high places" for her book, Lost Angel Walkabout-One Traveler's Tales. Go to
LostAngelAdventures.com
for more adventures.